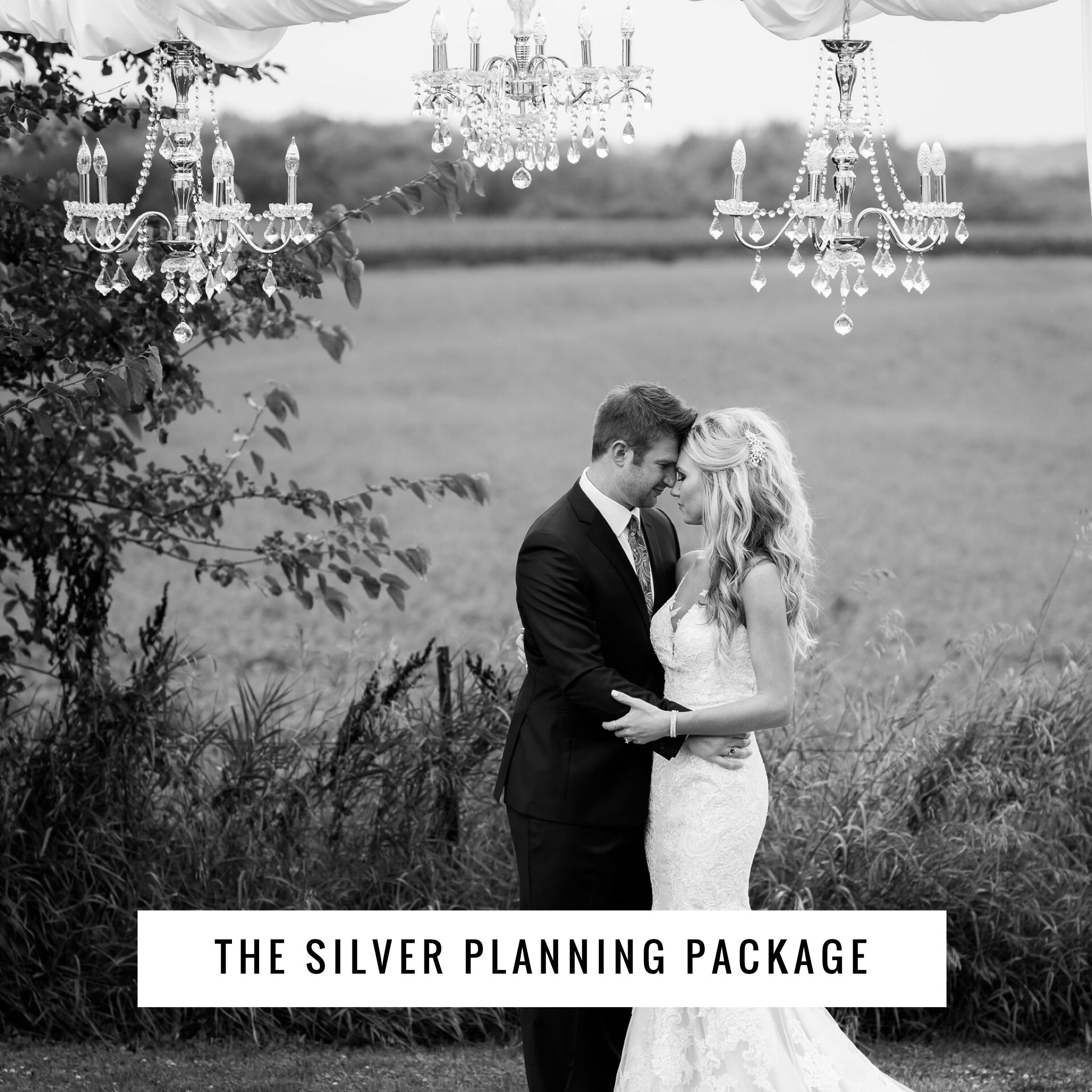 The Silver Package
We will help you keep your day on track and give you and all your favorite people freedom to fully enjoy your wedding day.
Day of Coordination - up to 8 hours of service (consecutive or divided)
Need to break up your payments? No problem. Contact us to create your personalized payment plan.
Package Includes
Prior to Event:
Personalized Timeline PDF Creation | Perfect for Keeping Your Family, Friends, & Vendors On The Same Page
Wedding Walk Through Consultation (in person or on the phone) | We'll go through your day step by step, get your questions answered, identify needs you still have, & help you relax. You've got this!
Custom Ceremony Cue Order Development (we'll help you set up what order everyone lines up & the details of your walk down the aisle).
Week of Wedding Phone Check In | Last minute logistics always come up and we will be there to help you work through them.
Day of Event:
Greet & Orient Vendors & Wedding Guests
Manage Wedding Day Emergencies & Issues as they Arise
Manage Vendors & Ensure Proper Placement & Service is Being Provided
Ensure Ceremony & Reception is Decorated According to Plan
Set Up Guest Book, Place Cards, Programs, & More (with prior approval)
Greet Photographer & Videographer | Highlight Essential Shots
Manage Timing of Day of Events & Ensure Timeline Stays on Track or Seamlessly Adjust to Meet Your Needs & Desires
Greet & Orient Guests Arriving Early (Scheduled & Unscheduled)
Move gifts from gift table to assigned vehicle (if requested)
Ensure seamless transition through meal, speeches / toasting, cake cutting, sunset photos, & first dance (if during service hours)
Work with security team to ensure seamless event (if hired for these hours)
And So Much More...